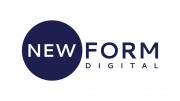 Watch Nine New Scripted Shorts From Emerging Digital Talent
Santa Monica, CA, June 16, 2015 (Newswire.com) - Digital studio New Form Digital released nine new, original scripted shorts from their Incubator Series 2 today. The goal of the studio's Incubator Series is to develop scripted original concepts from emerging digital talent and cultivate them from development through production and distribution. With Incubator Series 2, New Form Digital initially greenlit eleven originals, with two of those sold prior to production and nine releasing today.
Watch the Incubator Series 2 shorts here on New Form Digital's YouTube channel.
"There is a hunger and desire for the type of scripted stories we are telling, and that is exciting for us and the creators."

Kathleen Grace, Chief Creative Officer
The success of New Form Digital's Incubator Series 1 prompted the team to dive in again to foster the most creative minds in digital and bring their projects to the right audience. Incubator Series 1 featured fourteen short films from You Tubers with robust fan bases and creative ideas. As the first studio to originate the idea of actively cultivating digital talent to star, write, direct and produce their own scripted series, Incubator 2 is the next iteration of that validated vision. From the first round of shorts, New Form has announced series with the Parallax and Oscar's Hotel projects on Vimeo On Demand, as well as 4 other series deals to be announced shortly.
"Our goal is to discover and cultivate the most creative talent working in digital today and we have been inspired by their creativity, hard work and dedication to telling their stories for digital platforms," said New Form Digital Chief Creative Officer Kathleen Grace. "Since New Form Digital launched one year ago, we have produced twenty-five pilots and have seventeen series in production. That means there is a hunger and desire for the type of scripted stories we are telling, and that is exciting for us and the creators."
New Form Digital's Incubator Series 2 brings together a new slate of digital native talent to collaborate on the development, production and distribution of eleven new shorts that redefine storytelling for the social media generation. The talent includes a mix of established, emerging and brand filmmakers who have been commissioned by New Form Digital to produce shorts that aspire to be digital series to stream on a variety of platforms, including their respective YouTube channels.
Two of the Incubator 2 shorts were sold to series prior to production:
Party Girl for MAKER Studios: A 10-episode comedy series created by Lisa Schwartz and Lacey Friedman that follows Lisa (played by Lisa Schwartz), a girl who once had it all but now pays her rent by donning a princess costume as a performer for little kids parties around Los Angeles.
Shitty Boyfriends for Refinery 29: An 8-episode comedy series written and created by Jessica Cabot and executive produced by Lisa Kudrow and Dan Bucatinsky, 'Shitty Boyfriends' is the story of Amanda, an intelligent feminist and talented cartoonist who has a lot of love to give but can't get it together in the dating department.
And the following nine shorts are being released today:
10:31 (Ryan Finnerty): Silent Death, the ultimate YouTube pranksters, set out to blow up the Internet with their Halloween #prankyourex series. The tables turn when a rival prank gang starts pranking them back and it turns deadly. Starring Lauren Elizabeth and Allegra Masters.
The Dreams of Emma Bloom (Pereira & O'Dell): In the very near future, a small group of programmers run the first human trial of DreamStream - a dream writing device deemed the final frontier of entertainment. Featuring Tim Hautekiet.
Ghost Fighting Corporation (Jack Howard and Dean Dobbs): A comedy about a fake ghost-busting team that takes advantage of people's supernatural fears to make money. But when they start experiencing actual supernatural forces beyond their control, they must rethink their whole operation. Directed by Jack Howard. Featuring Jack Howard and Dean Dobbs.
Occupy Alice (Ally Maynard): A comedy about Alice, a smart and carefree party girl who must change her life when her 13-year-old sister shows up to live with her. Directed by Jack Ferry. Featuring Arden Rose, Jessica Belkin, Gabbie Hanna, Will Peltz, and Daphne Zuniga.
The Imp of the Perverse (Benjamin Cook): In this dark comedy, Dan has become obsessed with one of Poe's favorite poems and is convinced the Imp of the Perverse is trapped in his closet. Directed by Benjamin Cook. Starring Dan Stokes, Jake Shiels, Myles Wheeler and Hazel Hayes.
Cold (Emily Diana Ruth): When 16-year-old Isla finds out she is adopted, she runs away to her birthplace to search for her real family. What she finds is a town so caught up in keeping past secrets that the journey to find her parents plunges her into a deep conspiracy.
Dr. Havoc's Diary (Mark Cope & Carlo Moss): From the creators of "The Most Popular Girls In School" comes Dr. Havoc, the world's most pragmatic evil villain who battles his arch nemesis Brock to save the world and get the girl in this stop-motion animated series.
Grrl Scouts (Mike Diva): When an evil society sweeps through their town, three small time weed dealers known as the GRRL SCOUTS must untangle a vast conspiracy to save the world and keep the party going. Based on the comic by Jim Mahfood and starring Anna Akana and produced in partnership with Lord Danger.
Single by 30 (Wong Fu Productions): More than a decade ago, two high school best friends made a promise to get married if they were still single at 30. Now, with 30 quickly approaching, Peter unexpectedly unites with Joanna and their attempt at upholding their high school vows unfolds in unexpected ways. Directed by Wesley Chan, Philip Wang. Featuring Harry Shum Jr. and Kina Grannis.
Each short features an appearance by popular YouTube personality Mitchell Davis who participated in the first round of incubator shorts. He also hosts the promotional videos to accompany the shorts and features all of the shorts on New Form Digital's YouTube channel.
As the only digital studio solely focused on scripted content for the web, New Form Digital is uniquely qualified to spearhead the cultivation of this new crop of emerging talent from concept to distribution. New Form Digital is the only data-driven digital studio focused on scripted, mobile-friendly content. With a network of high-profile talent, distributors and partners, New Form Digital takes a unique approach to storytelling for the social media generation. See its digital original series on global platforms near you and at newformdigital.com.
Share: