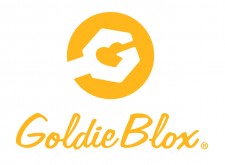 A Free, Virtual Camp For Girls Focusing on Fun STEAM Learning
LOS ANGELES, June 26, 2020 (Newswire.com) - ​Media and entertainment company GoldieBlox announced today the launch of Curiosity Camp, a boredom-busting virtual camp for girls ages 6-12. Curiosity Camp is designed to keep young minds engaged and entertained with activities, videos and surprises focused on STEAM learning.
Curiosity Camp, produced by GoldieBlox in collaboration with IF/THEN®, an initiative of Lyda Hill Philanthropies, is free to all and is hosted on the GoldieBlox website and on the GoldieBlox YouTube channel. Campers navigate their way around Curiosity Camp using a virtual map that encourages them to explore the featured content and engaging downloadable activities. Along the way, they collect badges to complete their Curiosity Camp experience.
"Our mission is to give all kids access to fun STEAM resources and diverse role models that help them discover new passions," said Debbie Sterling, GoldieBlox CEO. "Curiosity Camp was born out of the desire to offer a free virtual camp experience especially for girls."
With the demand for safe and educational virtual content at an all-time high due to in-person camp closures and continued COVID-19 restrictions, GoldieBlox moved quickly to create an online experience that speaks directly to their audience of young girls.
Activities: Campers can check in at Base Camp and then "hike" around to experience the other activities available, including:
Make your own paper mâché composite reflector designed by a Boeing advanced structural design engineer.
Learn how to make your own crocheted microbe from a biomedical engineer.
Train your brain with a puzzle from a video game maker (Fortnite anyone?).
Video Series: Each episode of the three featured series highlights camp guides, AAAS IF/THEN Ambassadors who are successful in a STEAM-related career from the worlds of entertainment, fashion and sports to business and academia.
Cool Tools: Camp guides introduce an object, tool, or product that relates to their real-life work and girls will get to see the ACTUAL tools that are used in experiments, as well as the history behind them.
Quick Q: Campers join this virtual campfire chat to ask questions of the different camp guides on their area of expertise and learn more about their guides and other campers.
Draw Her Life: Camp guides take girls on an exclusive journey through the story of their lives. Learn where the guide lives, what she wanted to be when she grew up and how she got to where she is today, bumps and all.
Easter Eggs: These surprises are hidden throughout Curiosity Camp as special experiences for campers and include:
Visit the Geode Hut to learn about beautiful rock structures.
Discover the phases of the moon in the StarGazing Treehouse.
Balance your food groups with a tasty lunch tray in the Cafeteria.
In conjunction with Lyda Hill's IF/THEN® initiative, Curiosity Camp features AAAS IF/THEN Ambassadors who are all successful women in STEAM careers sharing their knowledge and experiences. Featured Ambassadors include:
"Inspiring girls with authentic role models of women in STEM like the AAAS IF/THEN Ambassadors featured in Curiosity Camp is core to our strategy," said Nicole Small, CEO of Lyda Hill Philanthropies and co-founder of the IF/THEN® Initiative. "YouTube is a great opportunity to meet young women on a platform where they regularly consume content to help pique their interest in STEM."
ABOUT IF/THEN®
IF/THEN® is part of Lyda Hill Philanthropies' commitment to fund game-changing advancements in science and nature. IF/THEN® seeks to further advance women in STEM by empowering current innovators and inspiring the next generation of pioneers. To learn more, visit www.ifthenshecan.org or follow IF/THEN® on Facebook, Twitter, Instagram and LinkedIn.
ABOUT GOLDIEBLOX
GoldieBlox is a media and entertainment company using storytelling to make STEAM fun. We educate and empower young girls by sharing tools to build their confidence and their dreams. Through products, content, partnerships and programs, GoldieBlox aims to get more girls interested in STEAM. Learn more at GoldieBlox.com.
Contact:
Melissa Remo - Big Noise PR for GoldieBlox
Jodi Davis – Lyda Hill Philanthropies' IF/THEN Initiative
Source: GoldieBlox
Share: