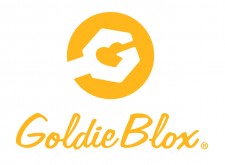 Media and Entertainment Company Investing in Content, Products and Partnerships
LOS ANGELES, July 22, 2020 (Newswire.com) - GoldieBlox announced additions to its leadership team today, anticipating significant growth in the coming years. From its humble beginnings on Kickstarter in 2012, GoldieBlox has evolved from a toy company into a media and entertainment powerhouse leading the gender equity charge for girls in STEAM.
As the company has grown, so has its passion to inspire and educate girls around the world to follow their STEAM dreams. The expansion of the executive team reinforces GoldieBlox's commitment to creating content, products and partnerships that move the needle for girls to get interested in STEAM as a passion, hobby or career.
"I am incredibly excited to lead this experienced team as we build on our current success to take GoldieBlox into the future," said Debbie Sterling, founder and CEO. "As we enter a growth phase, each of these executives brings a unique and complementary skill set to the company."
Leadership additions include:
Peter Pergola has joined as the company's Operating Partner, and assumes a seat on the Board of Directors. Founder and principal of Preface Holdings, and former COO of The Araca Group, Pergola brings a wealth of experience across the development and commercialization of IP, including several recent M&A successes.
"I am thrilled to join GoldieBlox in the journey to continue to build the original IP the company is known for," said Pergola. "As a father to two young daughters, the mission of GoldieBlox is incredibly important and timely. We have a few very exciting commercial opportunities rapidly emerging, and I'm also thrilled at the fast traction we are making across the media investment landscape."
Melissa Schneider has been named Chief Content Officer, where she will oversee content development, production, and platform partnerships. Schneider was most recently EVP at digital studio New Form, where she built the development slate and production team from the ground up and led the creative development and licensing efforts for two of the first digital to linear series deals with Final Space for TBS in 3rd Season and I Ship It for CW.

Ferrell McDonald joins as Chief Marketing Officer to oversee brand development, digital and traditional marketing, communications, and experiences. McDonald comes to GoldieBlox from Tinder, where she served as CMO for the popular dating app. Her previous experience also includes senior marketing roles with Starz and Nike.

Tim Erickson fills the newly created role of Executive Vice President, Operations and Partnerships, where he is tasked with creating brand experiences for GoldieBlox partners through consumer products, innovative retail, and immersive storytelling. In addition, Erickson assumes responsibility for business development and the company's operations. His previous experience at DreamWorks and Fox involved creating original merchandise and brand experiences.
Elizabeth Miller has been appointed Creative Director to develop the company's brand narrative across functions and partners. Miller has served in senior creative and marketing roles at 20th Century Fox, Warner Bros., Cloudco Studios, Hasbro, DreamWorks Animation, AwesomenessTV and Disney.
GoldieBlox is a media and entertainment company using storytelling to make STEAM fun. We educate and empower young girls by sharing tools to build their confidence and their dreams. Through products, content, partnerships and programs, GoldieBlox aims to close the gender gap in STEM. Learn more at GoldieBlox.com.
Downloads:
Source: GoldieBlox
Share: